My pretty sister, when we were their age
She loves children
A picture from 1971
Mark Edward Branson
Our father
Virgil Edgar Branson Jr
My Great-Grandmother
Nancy Caroline Jones Ray
My Great-Grandfather
Hugh Charles Ray
My Great-Great Grandfather
Charles Kennedy Ray
My Great-Great Grandfather
Reuben Wilson Jones
My Great-Great Grandmother
Georgianna Harriet Easterlin Ray
My Great-Great-Great Grandmother
Martha Ann Olivia Binnicker Easterlin
Francis Leroy Ray
My Great- Uncle Frank
Vera Leola Ray Hoffman and Ellwood Hoffman
My Great Aunt Vera
Quandry_ Published by Lee Hoffman
Shirley(Lee) Hoffman at four years of age.
She was a well known author. My cousin. I will always be proud of her.
Lee Hoffman, born Shirley Bell Hoffman
Virgil Edgar Branson
My Grandfather the railroad man. His mother was Matilda (Santina) RYALS
1910 census records from Liberty county Georgia, which list my grandfather and his family.
Henry Branson (My Great-Great Grandfather) was last listed in the 1860 census in Georgia. He was first married to a woman named Caroline. Henry, Caroline, a son Joseph and an unnamed infant daughter were listed in the 1850 McIntosh County census. By the 1860 census Henry was married to Lurmaine "Lou" Driggers. Lou and Henry had 5 or 6 sons and 3 daughters. The number of sons is not certain, due to not knowing if the son Charlton listed was actually Henry's child or if Henry simply gave Charlton the BRANSON name. The other sons were: Luke b.1851, Allen b. 1852, Apson (this is James A.--the A. was Absolum) b. 1854, Henry Columbus b. 1858 and John b. 1867. The three daughters were: Maria b. 1857, Rachael b. 1859, and Susan Ann b. 1866.



I have not found much information on any of the siblings except Henry Columbus, James A. and a little on Allen and John. From census records it appears Luke and Joseph may have died before reaching adulthood.



Henry Columbus Branson was my Great-Grandfather. (3-10-1858 to 1-9-1921) He was married to Matilda Ryals. They had two children, Daniel Columbus Branson and Virgil Edgar Branson(My Grandfather)



Henry Columbus Branson also had children named: Edward, Roseboro, Lum, Randall and Marcella, by his second wife, Frances Middleton Branson.

They lived in Long County Georgia, near Townsend. If anyone has any additional information or pictures; please contact me. I am very proud of my Branson line, too.
Update on my Great-Great Grandfather:
His name was Henry Columbus Branson Sr.
My Great-Great Grandmother was Luvina Dreggors Branson.
Their son, my Great Grandfather was Henry Columbus Branson Jr,
who lived from 3-27-1861 to 1-09-1921.
Henry Columbus Branson Jr (With loving memory and respect)
More about my Father's family.
My Mother and my Sister
She has a heart of gold.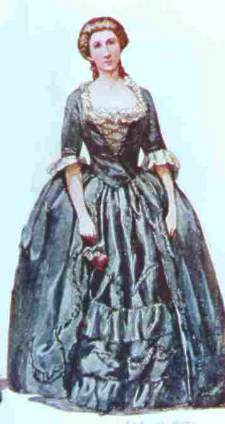 Wemyss, Williamina
Birth : 1704 Fife,Wemyss Parish,Fifeshire,Scotland
Death : 6 DEC 1784 Philadelphia,,Pennsylvannia,USA
Gender: Female
She was my direct ancestor. Great-Grandmother times six.
Clan WEMYSS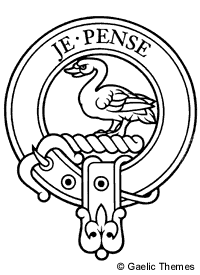 Wemyss Castle
David Wemyss(1610 to 1679) was my ancestor. He was the father of Lady Jean Wemyss (1629 to 1666 at MacDuff's Castle)


Wemyss Historical Documents (Including some from Lady Jean Wemyss)
More about my Wemyss ancestors
Food inspired by the Wemyss Castle
Berrien Home in New Jersey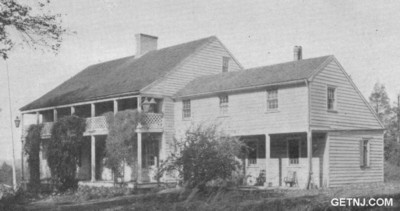 Major John Berrien in 1789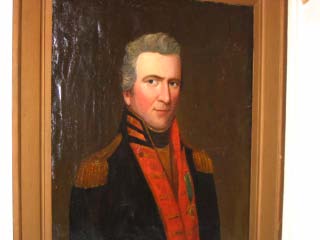 The picture (above) is courtesy of John Berrien Whitehead III. He is descended of Major John Berrien
Berrien, John Birth : 1760 Rocky Hill,Somerset,New Jersey,USA Death : 11 JUL 1815 Savannah,,Georgia,USA Gender: Male (My Great-Great-Great-Great Grandfather)
Judge John Berrien, (1711-1772)
Painting by Charles Willson Peale
James Whitehead Nesbitt and Mary McGregor Nesbitt
My Great-Grand Parents
Thomas Nesbitt Bible records. My Great- Great-grandfather.
Information about James Whitehead Nesbitt. My Great- grandfather.
James Whitehead Nesbitt
Thomas Nesbitt III He served proudly in Vietman, and writes wonderfully, about his experiences.
More information about the Nesbitt family
My Grandfather, a delightful gentleman!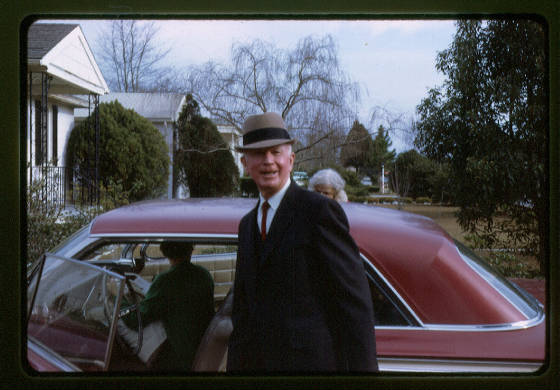 Erling Grovenstein Senior
More about Grovenstein ancestory